Sedation Dentistry in Fishers, IN
Do you feel anxious or frightened when visiting the Dentist? You are not alone. Dental Anxiety is extremely common and virtually all patients experience some level anxiousness when visiting the Dentist. At Walker Dentistry, we want you to know your comfort is very important to us.
Its even a part of company motto : Trust Experience Comfort
Let us put your mind at ease, for over 30 years we've been successfully and comfortably treating the most anxious of patients. Here are some of the comfort options we offer when a little extra help is needed. These methods are very safe and can help even the most nervous patients.
---
NITROUS OXIDE SEDATION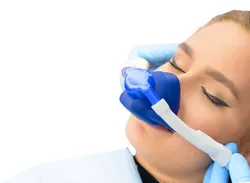 Nitrous Oxide sedation is the most common form of sedation and has been in use by Dentists for over 100 years.
An odorless gas combined with oxygen is delivered through a comfortable nose mask while the patient breathes normally. Within minutes the patient begins to feel very calm and their worries begin to melt away. The level of sedation with Nitrous Oxide is very easily controlled up and down by the Dentist for a customized comfort for each patient. At all times the patient is able to remain awake and responsive.
There is no lasting effect afterwards. As soon as the nitrous is turned off and the patient breathes 100% oxygen for 1-2 minutes the patient returns to normal and is even able to drive themselves home. Nitrous Oxide sedation is also the most safe and commonly used form of sedation used on children.
Let us know if you would like to try Nitrous Oxide Sedation for your appointments, no planning in advance is necessary.
---
ANXIOLYSIS SEDATION
Anxiolysis is a sedation technique utilizing an oral medication, typically Valium or Xanax which inhibits anxiety. The medication is given to the patient for use one hour prior to their appointment and for the night before if it is desired. This approach can also be combined with Nitrous Oxide Sedation if desired. A patient undergoing Anxiolysis sedation must be driven to and from their appointment and can not operate motor vehicles or machinery for several hours. The patient can remain conscious and responsive with anxiolytic medications but some patients feel sleepy and even doze off during treatment. The calming effect of anxiolytic medications may last for as long as 2-24 hours pending medication.
---
ORAL CONSCIOUS SEDATION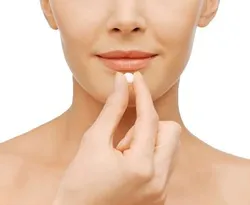 Oral conscious sedation is a technique where the patient is given an anxiolytic medication the night before treatment and a sleeping pill one hour before treatment. Upon arrival to the office the patient will be monitored for sedation effect and may be given additional medication under their tongue as well as an anti-histamine medication as needed. The patient may also be periodically placed on Nitrous Oxide and their vitals are monitored continuously throughout the procedure. Just like its description. Oral Conscious Sedation keeps the patient in a conscious state, however, patients typically rest easy in a twilight form of sleep and may have little to no memory of the appointment afterwards. The patient must be driven to the appointment and taken home from the appointment. Patients who have had Oral Conscious Sedation must also be monitored for up to 24 hours once at home and can not drive motor vehicles or operate machinery the day of procedure . We have treated the most anxious patients with this technique who were so anxious they were afraid to even come thru the door for an exam. Patients who undergo Oral Conscious Sedation must have a thorough medical history taken as well as listing of all medications taken. Oral Conscious Sedation cases are typically done by special appointment on Friday's.
Let us know if you would like to schedule an Oral Conscious Sedation consultation appointment to discuss your options.
If you are interested in sedation dentistry options to ease dental anxiety, call Walker Dentistry in Fishers, IN at (317) 849-8550 today to learn more!