At Walker Dentistry, we want every patient to feel confident and safe when receiving their Dental Care.
We are taking extra measures to ensure our facility canserve you and your family in a safe, effective manner without concerns for any exposure to potentially contagious disease. Its important to understand that for over three decades, we have been protecting our patients and ourselves from all kinds of pathogens and diseases. Whether it be tenacious tuberculosis , seasonal influenza , HIV, SARS, H1N1...whatever comes along, we have always been and always will be ready to manage these situations as they arise.
Everyday is virus protection day in our office and your safety and comfort have always been our number one concern. Given the unprecedented nature of the COVID pandemic, we have instituted special protocols and have brought more technology to bear to help keep our facility as safe as possible in order to give our patients peace of mind.
Here are just some of the things we are doing:
Any Staff with Illness will be staying home until the illness is resolved completely
We have strict protocols listed on the front door regarding who is safe to enter our facility
Patients with illness will be treated on an emergency basis and given special appointment times to avoid contact with others
Patients who have pre-existing medical conditions or immunity issues will have their own separate waiting room if desired
Patients will be provided hand sanitizer upon entering
Magazines and books are removed from the waiting rooms for now and some chairs removed for more distancing.
Commonly used areas such as waiting room, reception desk, and patient restroom will have surfaces disinfected regularly
Patients will have rubber dam protection for invasive procedures whenever possible
NEW TECHNOLOGY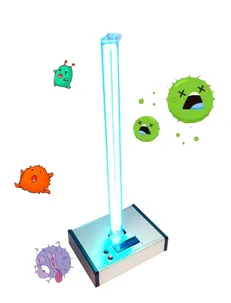 We have installed Honeywell

UV air sterilizers

all throughout our heating and cooling systems which will run 24/7

to completely sanitize our air and surfaces

After hours, we will also be using separate UV light sterilizer units in waiting rooms to further sanitize surfaces patients come in contact with.
As usual, all equipment and treatment room surfaces are sterilized and disinfected immediately after each visit.
All staff wear extra Personal Protection Equipment
We hope you always feel comfortable and safe when visiting us for your Dental Care. UV light Sterilizer

If you have any particular concerns or needs, please do not hesitate to call us at 317-849-8550 and we will be happy to help or accommodate you!